Centralized invoice
management,
for fast monthly closing
Receive, digitize, and centrally manage
all your company's invoices in the cloud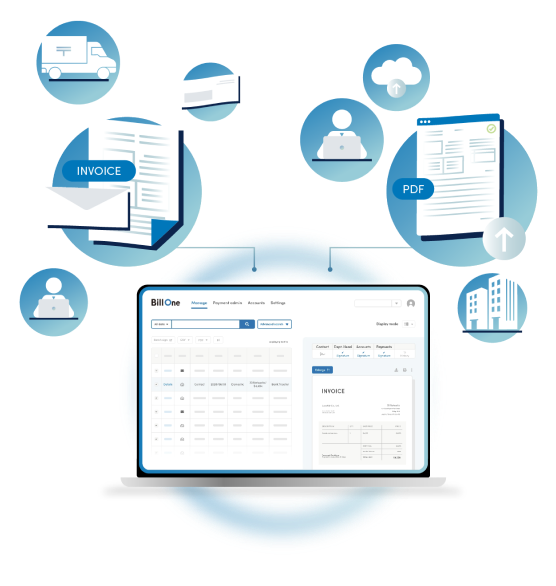 What's Bill One?
Digitize your analog processes
Receive ALL your invoices, whether paper or PDF, no matter where they're from or what department they're sent to.
And act on them immediately.

Our proprietary, 99.9%-accurate OCR and digitization automatically give you precise data.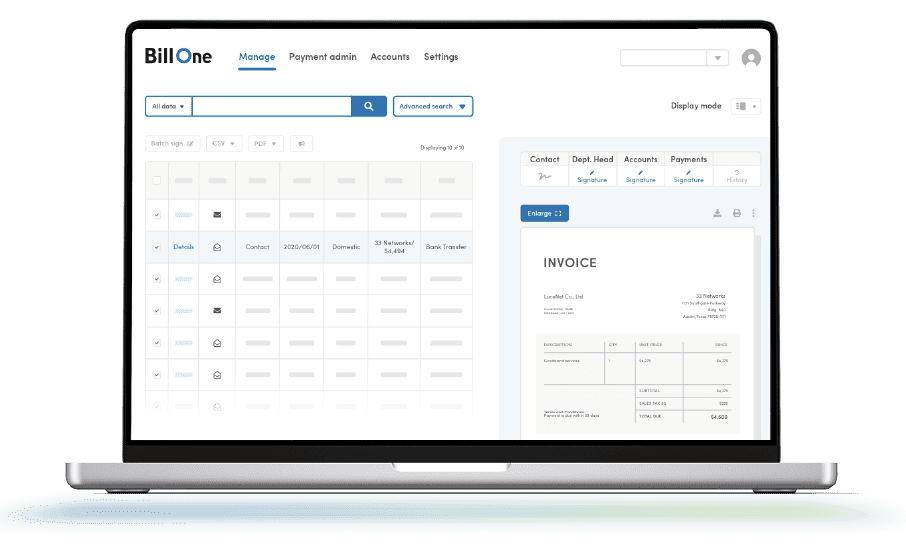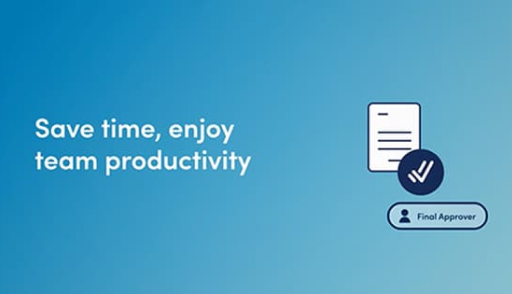 Managing invoices doesn't
have to be a pain.
Streamline your billing operations company-wide, across all locations. Enjoy fast monthly closing and fast decision-making.
Watch Video Features
Direct your vendors to Bill One and
seamlessly speed up monthly closing
All invoices in one place

Have your vendors upload or email PDFs, or post their paper invoices, to Bill One. We digitize them so you can quickly act on the data.

Accurate, rapid digitization

We receive invoices on your behalf and digitize them with 99.9% accuracy by the end of the next business day, no matter what format they're in.

Cloud-based,
centralized management

Access invoice data online at any time, anywhere. From receipt to approval, operations are cloud-based and centralized.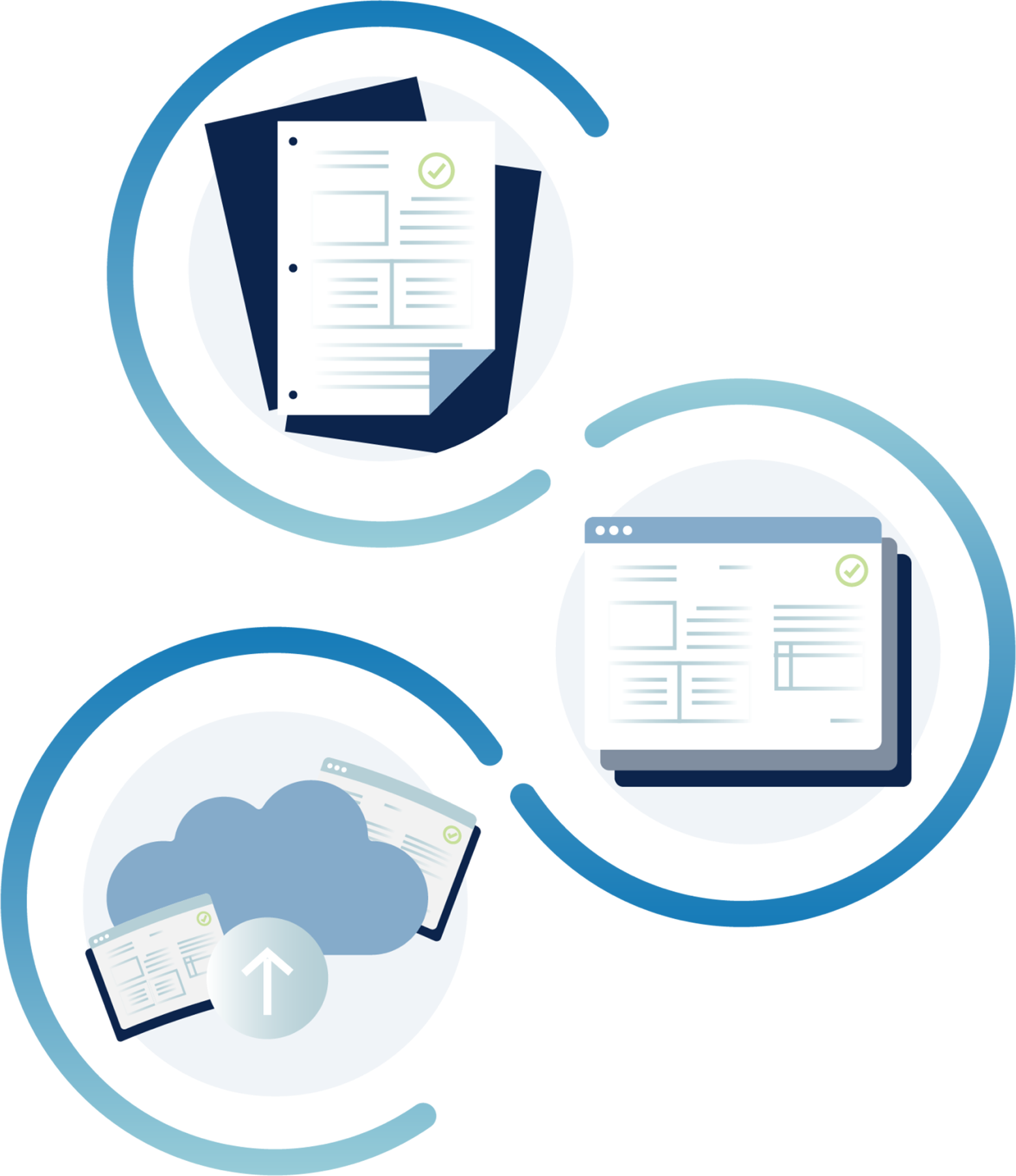 Success stories